Who we are: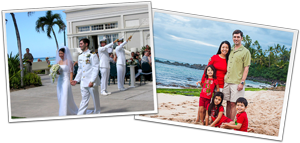 Jay lives in Hawaii with his wife and 3 kids where he works for the US Navy in
Submarine tactical development. A graduate of the Naval Academy, Jay served in the US
Navy in Submarine warfare for 9 years and is currently an LCDR in the US Navy Reserve
with over 14 years combined service. Using the skill sets from his background in
nuclear engineering, Jay has developed a successful trading program to capitalize on high
impact economic reports and essentially trade the news automatically the moment data
is released to the public (JO Bracket Breakout, JOBB). Recently, Jay released a NEW trading software known as the Trap Trade which allows JOBB Member's to profit on indecisive news spikes with no slippage factors. The Trap Trade addition to the JOBB program has helped JOBB member's become more profitable in their trading over the past few months.
Eric lives in New York City with his wife and is a "Big Four Alumni". Eric graduated from Binghamton University with a Bachelor's of Arts in Psychology and a Bachelor's of Science in Accounting. Upon graduation, Eric launched his career in management consulting with a focus in business risk. He has served multiple clients in the banking and security industry, including international banks and broker dealers. Eric was an original founding member of the JOBB system and has progressed to Partner after several years under Jay's wing. Eric is a "News Trading Expert" and coaches students privately for one hour sessions on Skype. Eric really enjoys helping fellow/ potential JOBB members achieve their financial goals using the JOBB system.
---
What we teach:
We teach interested market investors how to make money trading financial news with our simple-to-use trading program. We trade over 50 news reports a month on several indexes using our JOBB and Trap Trade software. Our JOBB member's area is fully loaded with educational videos to help traders of all backgrounds get up to speed and implement the JOBB System in no time. Our JOBB and Trap Trade software exclusively integrates with the NinjaTrader platform. We find the NinjaTrader Platform to be the absolute best trading platform on the market after many years of research, especially for trading high impact economic reports.