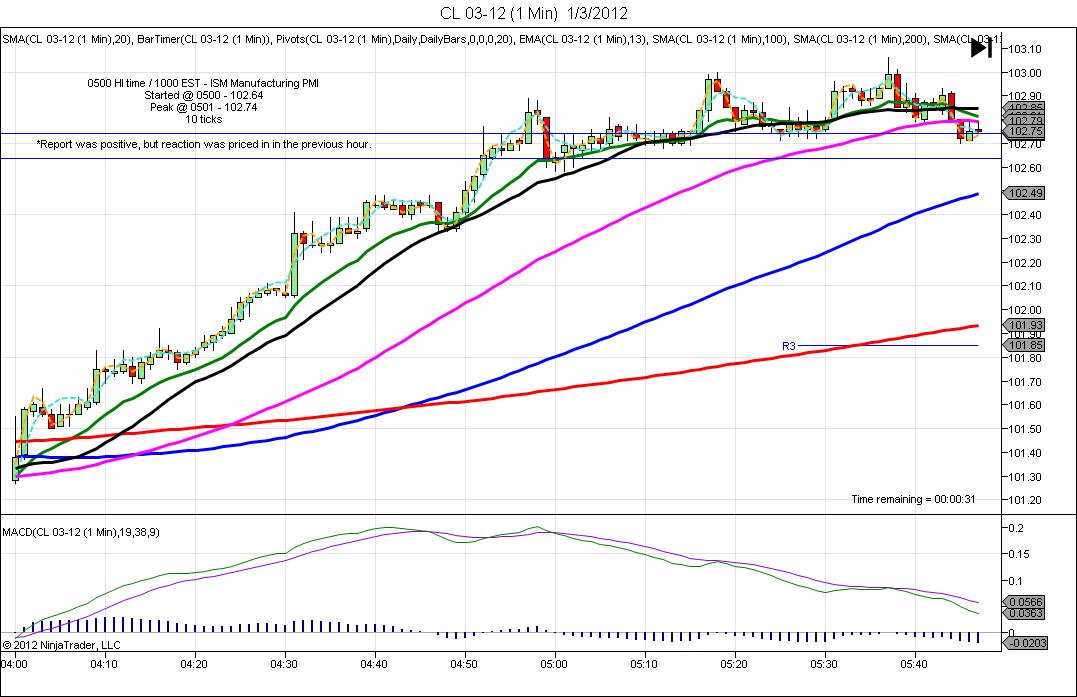 1/3/2012 Monthly ISM Manufacturing PMI (0500 HI time / 1000 EST)
Forecast: 53.3
Actual:53.9
Previous revision: n/a
DULL REACTION
Started @ 102.64
1st Peak @ 102.74 – 0501 (1 min)
10 ticks
Notes: Report mildly exceeded forecast but 0501 candle was tame. This is due to the mild delta of the report and the New Years hangover with low trade volume the first trading day after the holidays. JOBB would have gotten you in long and allowed you to close out with a meager profit or flat after hovering.