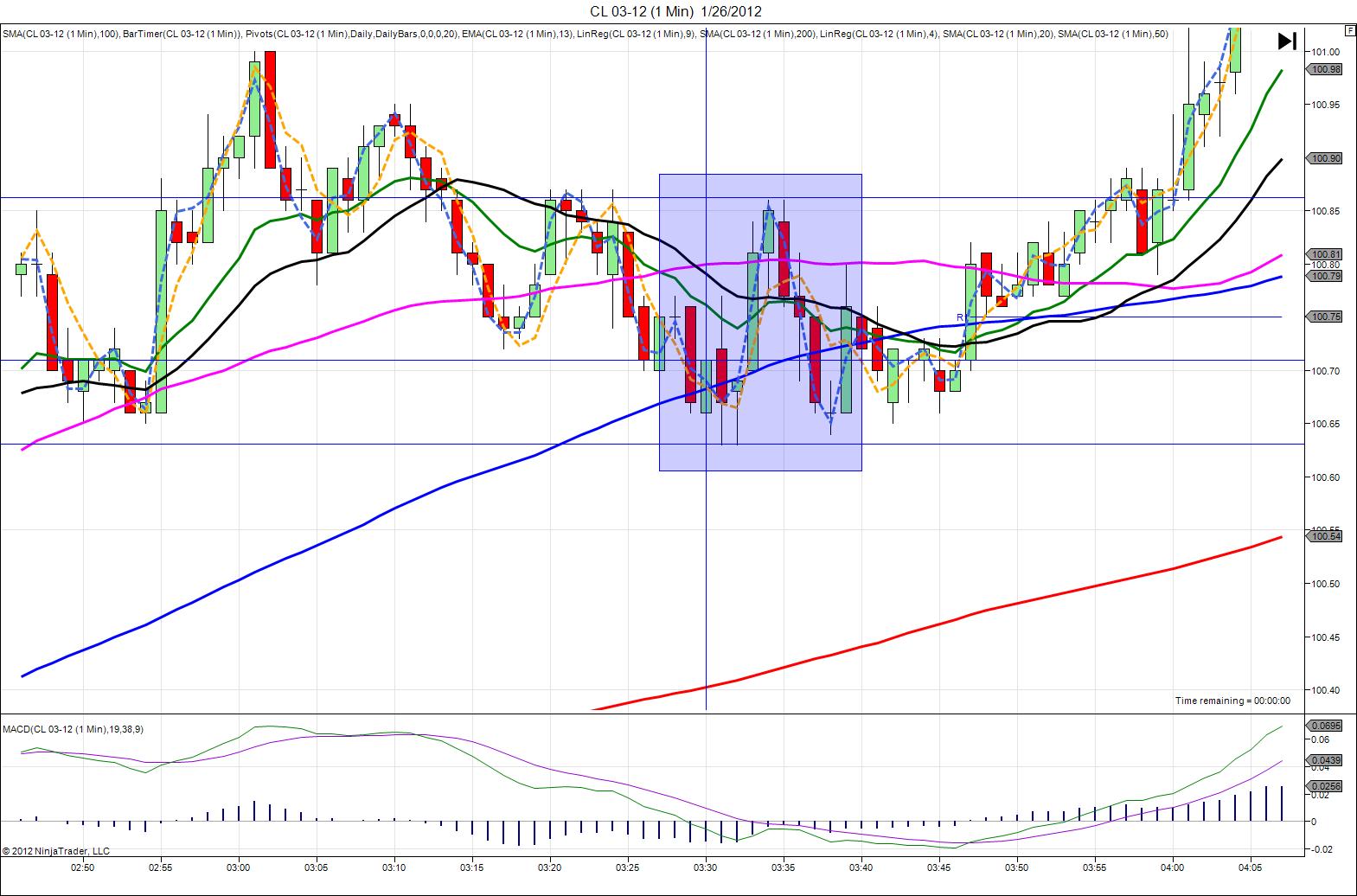 01/26/2012 Monthly Durable Goods Orders (0330 HI time / 0830 EST)
Core Forecast: 0.9%
Core Actual:2.1%
Previous revision:+0.2% to 0.5%
Regular Forecast: 2.1%
Regular Actual:3.0%
Previous Revision:+0.5% to 4.3%
INDECISIVE
Started @ 100.71
Peak @ 100.77 / retrace to 100.63 – 0331 (1 min)
6 / -8 ticks
Notes: Report came in exceeding the forecast overall with moderate upward revisions to the previous reports. Report was released at the same time as weekly unemployment which came in at a disappointing 377K. I would not trade this report as the unemployment claims caused the 0331 candle to be volatile and indecisive. The reaction was restrained overall as the low point was a double bottom at 100.63 and the high point was a double top at 100.86, only a 23 tick swing.