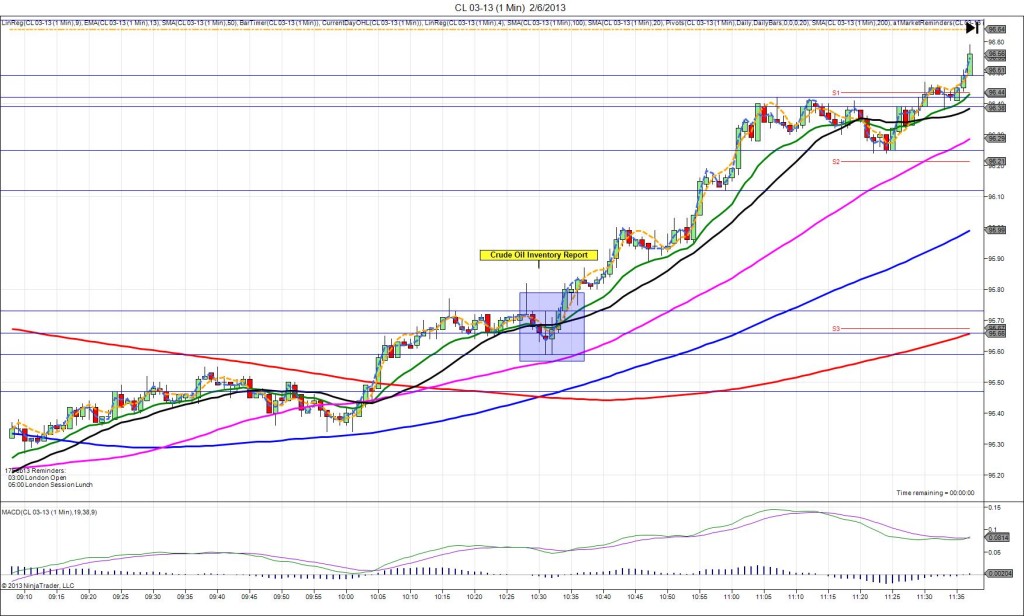 2/6/2013 Weekly Crude Oil Inventory Report (1030 EST)
Forecast:  2.7M
Actual:  2.6M
DULL REACTION
Started @ 95.66
1st Bar Hi/Lo @ 95.73 / 95.59 – 1031 (1 min)
7 ticks
Notes: Matching gain in crude inventories, while gasoline saw a moderate rise and distillates saw a small drop.  This caused a dull reaction with all results near the expectation and the market trading on the S3 Pivot.  With JOBB and a 10 tick buffer, you would not have filled in 15 sec, so cancel the order.  As the market was engaged in a bullish correction prior to the report, it continued its slow and deliberate long run 2 min after the report.  This is the first dull reaction inventory report since we have been monitoring this report in 18 months.