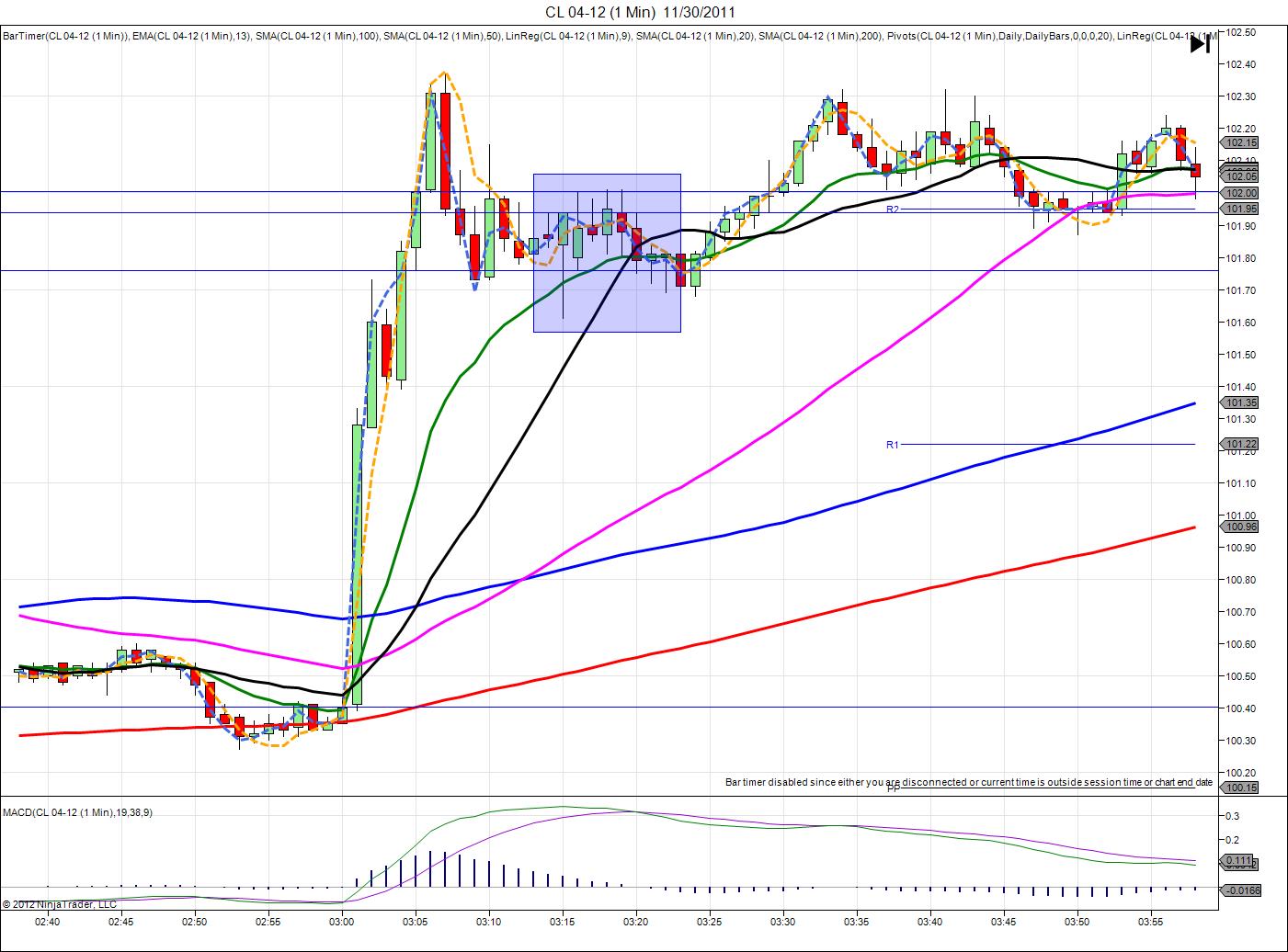 11/30/2011 Monthly ADP Non-Farm Employment Change (0315 HI time / 0815 EST)
Forecast: 131K
Actual:206K
Previous Revision:+20K to 130k
INDECISIVE
Started @ 101.94
Oscillated between 102.00 and 101.76 erratically in 0316 candle
6 ticks / -18 ticks
Notes: Report strongly exceeded forecast, and previous report revised largely upward, but the FED unexpectedly made an announcement and policy change relaxing the liquidity of the dollar 15 min earlier. As that caused nearly a 200 tick spike in the market in 6 minutes, its reverberations were still being felt when the ADP report broke. This muted the effect of the ADP report even though it was strong. After seeing the big spike on the chart I would not trade this report.