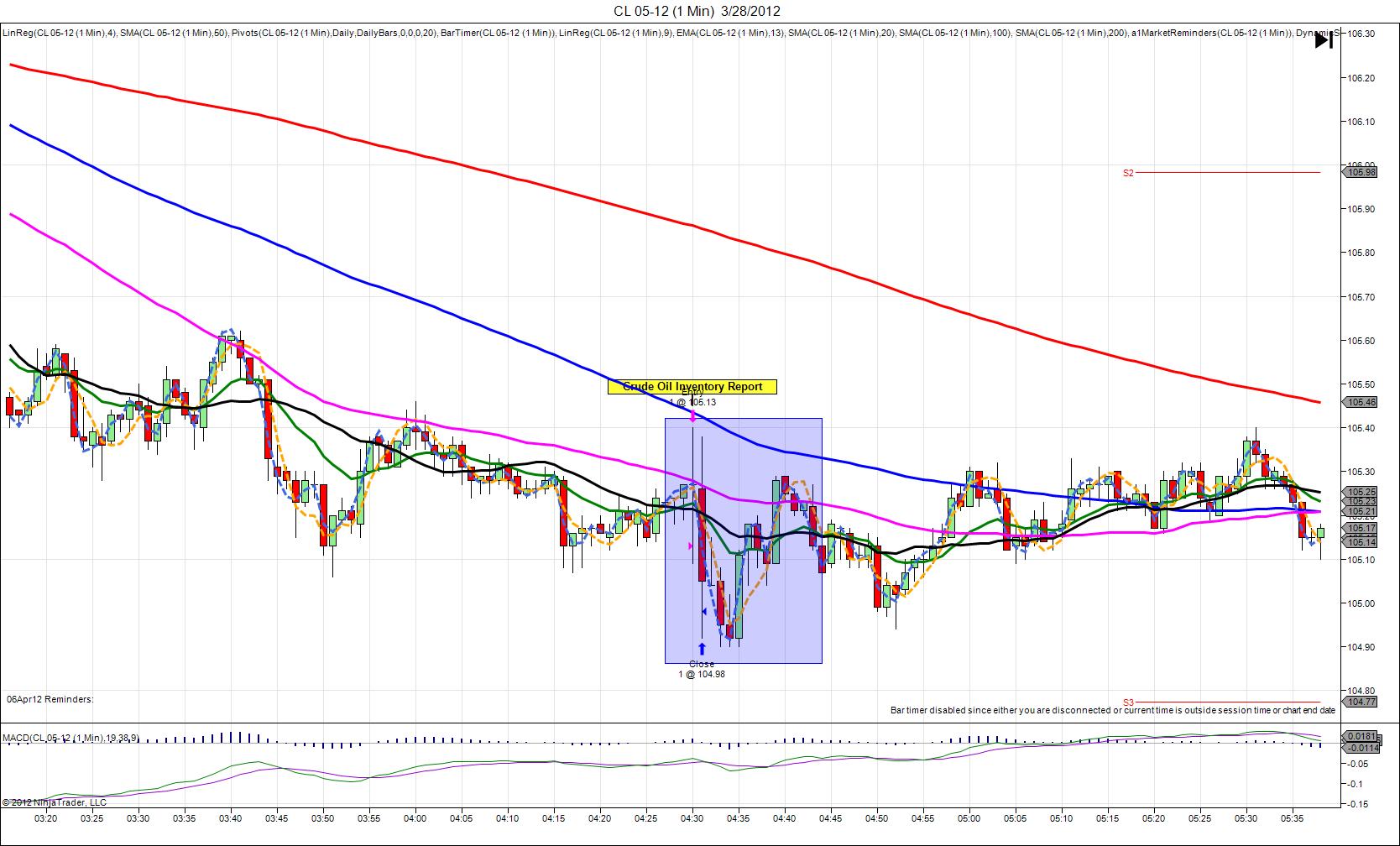 3/28/2012 Weekly Crude Oil Inventory Report (0430 HI time / 1030 EDT)
Forecast: 2.8M
Actual: 7.1M
INDECISIVE
Started @ 105.27
1st Peak @ 105.40 / Reverse to 104.92 – 0431 (1 min)
13 ticks / -35 ticks
Notes: Very volatile and erratic report that saw violent 40 tick swings in less than a second with over 5000 contracts exchanged in the :31 candle alone. With JOBB you would have filled short prematurely on the :30 candle then stopped immediately with a 15 tick loss as the whisaw began. It is unclear why this report reacted this way, but this happens about 1-2 times out of every 10. The CL had sold off 135 ticks in the 3 hrs prior to the report, so it could have been oversold.