You will continue to have access to the following features: – JOBB software license – All member content of images with captions, videos, archived courses, and webinars (live and recorded) – Daily alerts for High Impact reports – Access to live interactive webinars twice a month on Saturdays. Your may cancel your membership at any time. A 30 day notice is required to complete your request.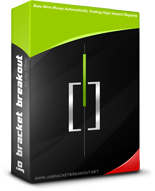 I authorize JO Bracket Breakout to charge me for the order at the full price. I further affirm that the name and personal information provided on this form are true and correct. I further declare that I have read, understand and accept JO Bracket Breakout's business terms and guarantee policy as published on their website. By pressing the Submit Order button below, I agree to pay JO Bracket Breakout.
I understand that this will be a monthly recurring charge (generally on the same day of the month) until cancelled or superseded by an annual billing plan.  Cancellation requests must be submitted by email and will apply to future billing only. Once charged, all recurring sales are final.
To help ensure that you receive your login information, we recommend that you whitelist our email address: customerservice@jobracketbreakout.net